Serving Clermont, Groveland, Leesburg, Lake, and Sumter Counties
Veterinary Trauma Medical Center is a High-Tech facility with the latest equipment to offer. Give us a call today to schedule your appointment and "See what over 40 years of experience and consulting can do for your pet!"
The Veterinary Trauma Center is a unique practice that limits care to sick or injured dogs and cats. Each visit is executed at unparalleled precision and care, we're so confident that we offer exam re-check free of charge! If you have any questions or would like more information on how we can care for your pet, please contact us today.
Some of the more common surgeries that we perform are listed below:
ACL or CCL repair
Fractured bone repair (orthopedics, internal and external fixation)
Hip dysplasia treatment and surgery
Reconstructive plastic surgery
Thoracic surgery
General surgery (Spleen, liver, bladder, anal sacs, etc)
Spinal disease (disc herniation fractures etc,)
Spays, neuters etc.
Corrective ear surgery (Hematomas, Zepp Procedure)
Physical therapy and rehab for post-op patients and others in need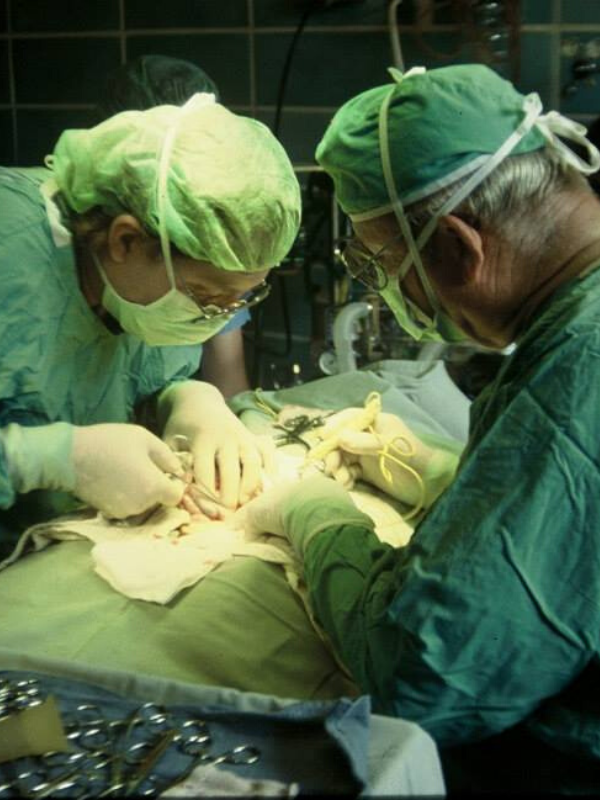 Click below to see what types of small animal surgery and major medical care we offer.